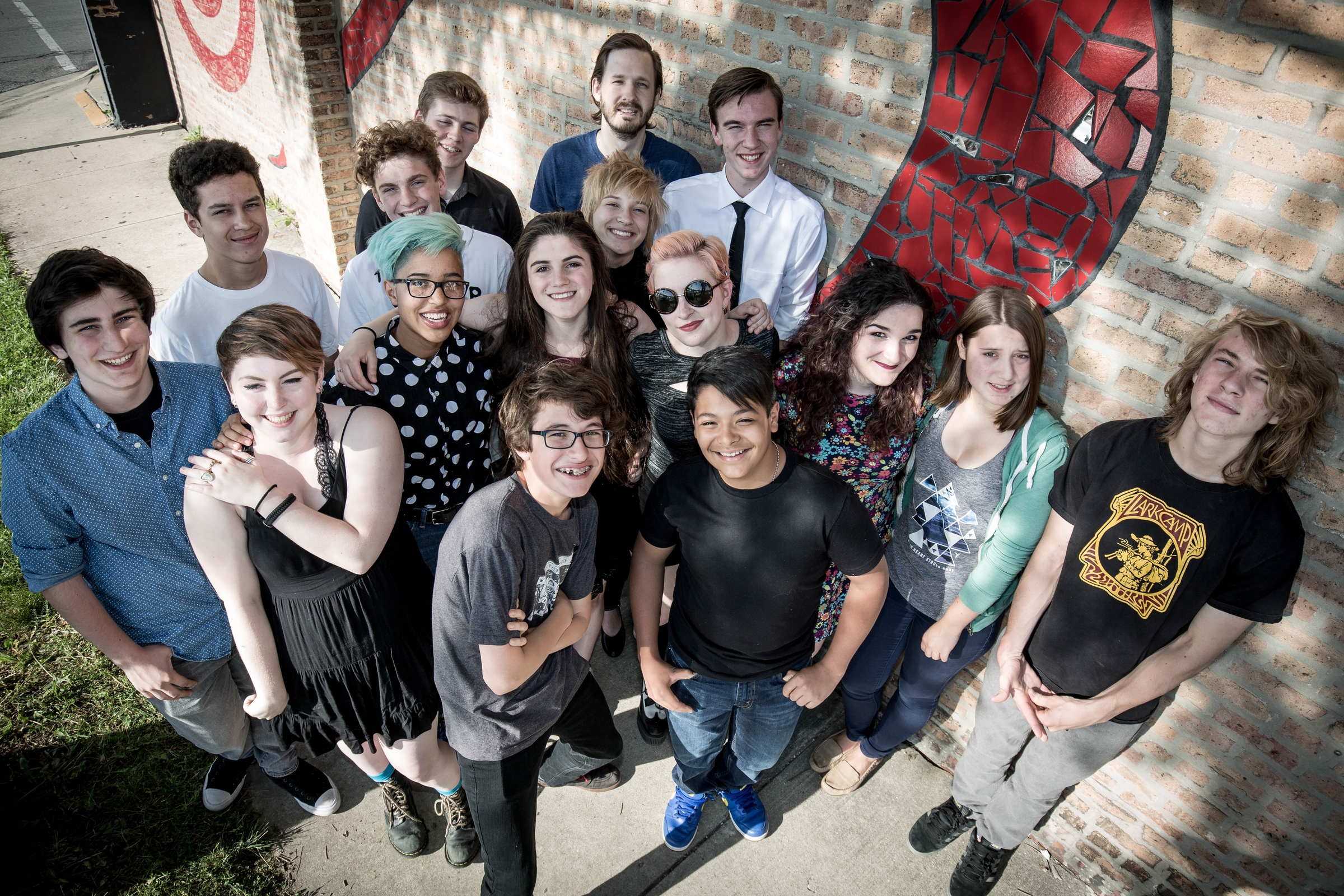 Here at 68 Cents, we've learned alot. We've talked to, and continue to talk to, small business owners of ALL types. Because of these conversations and getting deeper into the mind, blood sweat of business owners, we decided to do a call out to those small business owners who may be part of a franchise, but do as much as someone else along the lines of raising money, finding an audience and marketing their services. Today, we kick off the series with a closer look at Oak Park's School of Rock!
What is School of Rock? What do you sell/do?
We are a performance-based music school that inspires students to find themselves in the music and develop the tools they need to rock on stage and in life. For our students, it's not just about playing an instrument solo – it's about being part of a team. Playing and growing alongside friends fosters a supportive and motivational environment to jam in and enjoy.
How long have you been in business?
Three years
Why did School of Rock open in Oak Park?
We were hauling our kids to northwest side of Chicago to take them to the School of Rock there. We saw an opportunity and a need in Oak Park for a place where kids and teens can hang out, learn and build confidence through music. We focused our business on becoming a community resource for all who want to be part of the School of Rock whether or not they can afford it. We work very hard to raise funds for our scholarship program.
What would locals be surprised to hear about you or the School of Rock Oak Park?
We have over 25 staff members and teachers who range in age from 20 - 60 and all of our teachers are professional, educated, actively gigging musicians.
219 Lake Street